Events Around Indiana
There are many great literary events around Indianapolis and beyond.  Looking for something to do?  Here are just a few ideas:


  
Artist Industry Nights: August at Indianapolis Museum of Art at Newfields

Wednesday, August 15, 6:00–8:00 PM
Newfields
4000 N. Michigan Rd, Indianapolis, IN 46208
Get your free ticket here

The Arts Council of Indianapolis is proud to offer another program to help build and strengthen our professional artist community. Artist Industry Nights brings together artists of all disciplines and experience levels to network, socialize, collaborate, and connect. Thanks to a generous donor to our Artist Services program, the Artist Industry Nights events are free and open to all professional and aspiring artists in central Indiana. Literary, performing, and visual artists are all encouraged to attend and help us "cross-pollinate" the Indy artist community. You may just meet your next collaborative partner or your mentor!

This month we will gather on the northwest side at the Indianapolis Museum of Art Efroymson Family Entrance Pavillion at Newfields.

It's free to park in the underground garage or the large surface lot near the museum. When you enter off 38th Street and want to park in the garage, just follow the signs.  Questions: e-mail us at artistservices@indyarts.org 
Seven graduates of the IWC Playwriting have plays in Indy Fringe, 2018.  Here they are:
Go Be Joan/by Nate Adams
When a friend from Joanie's past comes back into her life, she must decide if she's ready to re-enter the world after a three-year period of seclusion. With the "help" of her daughters and granddaughter, she might just find out what she is really made of.
Venue: Indianapolis Fire Fighters Museum, 748 Massachusetts Ave, Indianapolis, IN 46204
Performance Times: Fri Aug 17th, 6:00PM, Sun Aug 19th, 7:30PM, Tues Aug 21st, 9:00PM, Thurs Aug 23rd, 7:30PM, Sat Aug 25th, 4:30PM, Sun Aug 26th, 3:00PM


The Curse of Count Dicky/by Dr. Louis Jan Eira
Meet Count Dicky - a vampire that faints at the mere thought of human blood. Will Count Dicky's friends be able to devise a way for him to feed on blood without his knowledge so he can survive? Count Dicky will turn into dust if he goes another full moon without feeding - and that full moon is tonight!
Venue: Indianapolis Fire Fighters Museum, 748 Massachusetts Ave, Indianapolis, IN 46204
Performance Times: Thurs Aug 16th, 6:00PM, Sat Aug 18th, 10:30PM, Mon Aug 20th, 9:00PM, Fri Aug 24th, 9:00PM, Sat Aug 25th, 6:00PM, Sun Aug 26th, 1:30PM


Why Be Normal?/by Elizabeth Young
A professional singer and storyteller, Elizabeth Young poignantly yet humorously describes what it is like to have landed in a place that looks a lot like her childhood home - where she often felt isolated and unaccepted by her seemingly perfect family. This is Elizabeth's often hilarious struggle of trying to fit in, marrying late in life, and ultimately finding herself.
Venue: CSz Indianapolis - Home of Comedysportz, 721 Massachusetts Ave, Indianapolis, IN 46204
Performance Times: Thurs Aug 16th, 7:30PM, Sun Aug 19th, 6:00PM, Wed Aug 22nd, 9:00PM, Thurs Aug 23rd, 6:00PM, Fri Aug 24th, 7:30PM, Sat Aug 25th, 4:30PM


The Princess, The Witch, and the Magic Socks/Sondra E. Hayes
Princess Charli is happy and excited about a pink princess dress. She becomes unhappy, demanding, and unruly after a witch, who hates happiness, casts a spell upon her. The spell is broken with the help of a loving grandmother, her community, the audience, positive affirmations, and a pair of magic socks.
Venue: The District Theater, 627 Massachusetts Ave, Indianapolis, IN 46204
Performance Times: Thurs Aug 16th, 9:00PM, Sat Aug 18th, 4:30PM, Mon Aug 20th, 7:30PM, Fri Aug 24th, 6:00PM, Sat Aug 25th, 6:00PM, Sun Aug 26th, 3:00PM


Puddin Tane/by Tim Leonard
Poor Lisa. Grandma doesn't understand. Her new gay bestie doesn't understand. Not even the Ouija Board will talk to Lisa. But Puddin Tane is nice. He knows Lisa. He knows Lisa very well...
Venue: Indianapolis Fire Fighters Museum, 748 Massachusetts Ave, Indianapolis, IN 46204
Performance Times: Thurs Aug 16th, 9:00PM, Sat Aug 18th, 3:00PM, Mon Aug 20th, 6:00PM, Fri Aug 24th, 9:00PM, Sat Aug 25th, 4:30PM, Sun Aug 26th, 1:30PM


Cindy/Ella/by Elisabeth Speckman
Princess Cynthia of Malibu has it all, yet she longs to be "normal." When the ever-present media breaks the news about her husband's foot fetish, Cindy embarks on an adventure to find out who she truly is beneath the glitz and glam. This modern spin on the classic Cinderella story is one you won't want to miss!
Venue: Indy Fringe, 719 E St Clair St, Indianapolis, IN 46202
Performance Times: Thurs Aug 16th, 7:30PM, Sat Aug 18th, 1:30PM, Sun Aug 19th, 6:00PM, Wed Aug 22nd, 7:30PM, Fri Aug 24th, 10:30PM, Sat Aug 25th, 7:30PM


The Pope Walks into a Bar, Father Ned!/Kate Duffy Sim
On a remote - very remote - island in the Irish Sea, three misfit priests and their seemingly-innocent housekeeper do battle with the Bishop and each other as the Pope prepares to visit priests working in remote areas around the world. What could possibly go wrong? Featuring cast-composed music. Lovingly inspired by Father Ted.
Venue: The District Theater, 627 Massachusetts Ave, Indianapolis, IN 46204
Performance Times: Fri Aug 17th, 6:00PM, Sun Aug 19th, 7:30PM, Tues Aug 21st, 9:00PM, Thurs Aug 23rd, 7:30PM, Sat Aug 25th, 4:30PM, Sun Aug 26th, 1:30PM

Get your tickets in advance here
If you want to get a play in next year's Fringe (or DivaFest), you can
work on it in this fall's playwriting classes:
Foundations of Playwriting
Advanced Playwriting




An Afternoon with Tiffany Jackson

Saturday, August 18  2:00pm
Central Library
40 E. St. Clair St, Indianapolis, IN 46204


Teens and adults are invited as young adult author Tiffany Jackson will discuss her book, "Monday's Not Coming." This program will be held in Central Library's Clowes Auditorium.
 

Second Flight Books
https://www.facebook.com/SecondFlightBooks/
2200 Elmwood Ave, Suite D-7, Lafayette, IN 47904


Backlist Book Club: Radium Girls by Kate Moore
Sunday, August 19 at 2-3 PM
Join us for our monthly book club discussion, where we'll be talking about Kate Moore's riveting non-fiction title, Radium Girls.
All are welcome!


Writers Guild at Bloomington
https://writersguildbloomington.com/
Last Sunday Poetry Reading and Open Mic
Sunday, August 26, 2018 @ 3:00 pm – 4:30 pm
Monroe County Convention Center

With guest readers Lisa Kwong and PDVNCH
Followed by an Open Mic
It's all free!
Free parking in the back too.


Lisa Kwong is an AppalAsian writer in the Midwest, where she currently teaches courses in Asian American Studies and English at Indiana University. She is a distinguished creative writing alumna of Appalachian State University and earned an MFA in poetry from Indiana University. Her poems and essays are forthcoming or have appeared in A Literary Field Guide to Southern Appalachia, Anthology of Appalachian Writers, Best New Poets 2014, the minnesota review, Banango Street, Still: The Journal, Naugatuck River Review, Appalachian Heritage, Pluck!, and other journals. She has received poetry scholarships and fellowships from Indiana University, The Frost Place, and Sundress Academy for the Arts, where she was the 2017 Appalachian Writer-in-Residence. She has also been a featured artist for the Urban Appalachian Community Coalition Literary Salon in Cincinnati, Ohio.


PDVNCH  [Pee-dove-inch] An African-American, "who's been Black all of his life", a native Indian,born as a Bloomingtonian, raised as an Ellettsvillian.  A product of the '80s, and shaped by the '90s.  Some of his influences include; Dr. Martin Luther King Jr., Dr. Cornell West, Dr. Michael Eric Dyson, Dick Gregory, Richard Pryor, Paul Mooney, and Sinbad.  A spiritual individual, with an optimistic Intro-extrovert personality, who is serious about being hilarious, and, thus, loves to laugh hysterically.  On Staff at Indiana University's Bloomington campus, a humble member of the Bloomington Writers Guild, supporter of the arts, and advocate in the local artists community.  Now, Director of Creative-Arts Production at GHETT-HEALTHY productions, a nonprofit Creative-Arts organization, founded in 2001, writing the soundtrack to his life.  As an author, his body of work contains, 1,000+ songs, poems, comedy sketches, and fictional/non-fictional writings.  As a visual storyteller, verbal illustrator, and conceptualist; he believes there is no metaphorical box that fits him.

Spoken Word Stage at 4th Street Arts Festival
Presented by the Writers Guild at Bloomington
Supported in part by the Bloomington Arts Commission

Labor Day Weekend
Saturday, September 1: 10am – 6pm
Sunday, September 2: 10am – 5pm
Intersection of Dunn and Fourth Streets
Fourth Street Festival of the Arts and Crafts
www.4thstreet.org

Now in its 8th year, the Spoken Word Stage at the 4th Street Arts Festival is one of the largest literary performance events in the Midwest, featuring storytelling, poetry, fiction, non-fiction, live radio theatre, and other unique collaborations.  And of course, the ever-popular Poetry on Demand table will be staffed with a fleet of poets armed with typewriters ready to deliver!

If you are interested in volunteering for the upcoming SPOKEN WORD STAGE at the 4th Street Festival in September, contact executive director Tony Brewer at contact@writersguildbloomington.com


The Poets Laureate of Lawrence
(www.artsforlawrence.org)
 
Tuesday, August 28  from 7-9 pm
The Theater at the Fort on Indy's east side
8920 Otis Avenue, Lawrence, 46226
(Take 56th Street to Post Road. Go North on Post and West on Otis.)

Please join us at The Poets Laureate of Lawrence – each month we host a monthly featured poet followed by an open reading that happens every 4th Tuesday of the month.

This month we are meeting for a poetry gifting and writing night, instead of a featured poet.  Bring 15 photocopies of one poem that currently inspires you (by an author other than yourself).  We will read aloud these poems, then spend time writing our own poems mirroring or responding to what inspires us. Everyone will go home with a collection of the groups' chosen poems and a draft of a new poem.


Kurt Vonnegut Museum and Library
https://www.facebook.com/VonnegutLibrary/

A Vonnegut Reading with Chris Lafave!
Wednesday, August 29 at 6:30 PM
at Dorman Street
901 Dorman St, Indianapolis, IN 46202

Chris Lafave will be reading selections from Kurt Vonnegut's 1974 collection of essays "Wampeters, Foma and Granfalloons!" Check out our event page for details and let us know if you'll be joining!


Our curator likes to talk Vonnegut, not just at the museum but at his favorite Indianapolis bar as well. Dorman Street has the best jukebox, pool table, cocktails, beer, and frozen pizza in town! Come join Chris for a discussion on "Biafra: A People Betrayed," "Address to Graduating Class at Bennington College, 1970," and "Torture and Blubber" from Kurt's 1974 collection of essays "Wampeters, Foma and Granfalloons!"
 

Kelly Writers Series/DePauw University
https://www.depauw.edu/academics/departments-programs/english/visitingwritersseries/fall-2018/

Chris White (fiction and dramatic writer) is the author of The Life List of Adrian Mandrick (named a Best New Book of 2018 by The Chicago Review of Books)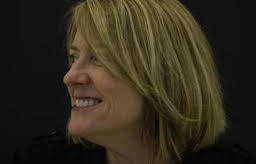 She will read Wednesday, September 5, 2018, at 7:30 PM in Thompson Recital Hall, Green Center for the Performing Arts.
"An intense, poignant debut...This engaging, unusual novel successfully combines the best elements of a psychological portrait, a travel adventure, and a suspenseful mystery. —Library Journal (starred review)
Chris White is professor of English and Creative Writing at DePauw University. The Life List of Adrian Mandrick is her first novel.


Poetry on Brick Street
featuring Donald Platt
Thursday, Sept. 6; 7 p.m.
at SullivanMunce Cultural Center, 225 W. Hawthorne St., Zionsville.

Join us to greet Brick Street poetry audience favorite Donald Platt. An open mic will follow the reading. The event is free.


Platt is the author of Tornadoesque (2016), Dirt Angels (New Issues Press, 2009), My Father Says Grace (Arkansas University Press, 2007), Cloud Atlas (Purdue University Press, 2002), and Fresh Peaches, Fireworks, & Guns (Purdue University Press, 1994). His honors include the Discovery/The Nation Poetry Prize, the Paumanok Poetry Prize, two Verna Emery Poetry Prizes, and two fellowships from the National Endowment for the Arts. He teaches at Purdue University and lives in West Lafayette, Ind.

 
Vivian S. Delbrook Visiting Writers Series/Butler University
https://www.butler.edu/vws
Brando Skyhorse 
Thursday, September 6, 7:30 PM
Atherton Union, Reilly Room
Brando Skyhorse's debut novel The Madonnas of Echo Park received the 2011 PEN/Hemingway Award and the Sue Kaufman Prize for First Fiction from the American Academy of Arts and Letters. The book was also a Barnes & Noble Discover Great New Writers pick. Take This Man: A Memoir was an Amazon Best Book of the Month selection and was named by Kirkus Reviews as one the Best Nonfiction Books of the year.
Skyhorse has also co-edited an anthology, We Wear the Mask:15 True Stories About Passing in America. He has been awarded fellowships at Ucross Foundation and the Breadloaf Writers' Conference and was the Jenny McKean Moore Writer in Washington Fellow at George Washington University. Skyhorse is an Associate Professor at Indiana University Bloomington, where he teaches in the MFA Program in Creative Writing. He is currently writing a new novel.
Indiana Prison Writers Workshop
(program) to hold a traveling exhibit from 6-10pm on Friday, September 7 at Rabble Coffee House in Indianapolis, Ind., featuring work by both free and incarcerated artists. The collection was curated by Indiana Prison Writers Workshop. No monies will be accepted on behalf of the artists work.


Indiana Prison Writers Workshop's mission is to improve the lives of those incarcerated through writing and expression. The certificate-based workshop, in partnership with the Department of Corrections, advances critical-thinking and problem-solving skills and uncovers issues once buried. IPWW prepares men and women for successful re-entry and the tempo of life in the free society through creative writing and improved communications.





Monday, September 10 at 7-9 PM
Tube Factory artspace
1125 Cruft St, Indianapolis, Indiana 46203
Free
Get your free ticket

Every year PEN America sets aside an evening to celebrate and recognize excellence in writing from people in prison. This year's program, "Break Out: Voices from the Inside," commemorates the 1971 Attica Prison Uprising and PEN's Prison Writing Program, which was founded in its aftermath and now reaches more than 20,000 incarcerated writers annually.

As part of PEN America's national outreach initiative, PEN Across America, the Indiana Writers Center has invited local writers to read writing by people incarcerated in the Indiana prison system, and writing by winners of the PEN America Writing Contest on Monday, September 10 at 7:00 pm. The free reading will be held at Tube Factory. Please join us in honoring the struggle for free expression in prison and the importance of writing as an act of creative resistance and triumph.



Indiana Humanities Poetry Tour with Tracy K. Smith


Indiana Humanities, in partnership with Brick Street Poetry and the Indianapolis Public Library, are excited to welcome U.S. Poet Laureate Tracy K. Smith to Indiana for a poetry tour from Nov. 27 to Nov. 29. The events will be held in Greencastle, Hanover, Indianapolis, and Shelbyville and will be free and open to the public. However, advance tickets are required and seating is limited. Reserve yours today. More information at: http://quantumleap.indianahumanities.org/qlpoetrytour/…