Opportunities, Writers Conferences and Workshops, Contests and Submissions
Have a short story, poem or other work you're just dying to share?  Check out these publication, workshop and contest opportunities:


Inspired Words Writers' Conference
Saturday, November 4 at 9 AM - 3 PM
MatchBOX Coworking Studio
17 South, 6th St, Lafayette, Indiana 47901
Get your tickets and info on facebook

"In the stories we tell ourselves, we tell ourselves." Michael Martone

This intimate writing conference, hosted by the Lafayette Writers' Studio, will feature a keynote and workshop by acclaimed author Barbara Shoup, novelist and prose writers Sarah Layden and Melissa Fraterrigo, and poets Lauren Mallett and @Kaveh Akbar. In addition to Shoup's workshop, you may attend breakout sessions designed to help you learn more about craft, generate new work, and explore yourself and your writing. All sessions will be generative in nature, so you will leave with the start of several pieces of new work. Lunch and refreshments included with admission. Local bookseller Second Flight Books will be selling books by presenters along with other merchandise. Discover writing that stirs and surprises you, and meet other committed writers. You will leave with more than inspired words.




The Broken Plate is a nationally distributed literary magazine produced by Ball State University undergraduates. The magazine features poetry, fiction, creative nonfiction, screenwriting, one-act plays, art and photography, book reviews, and interviews.
Submissions are open for our Spring 2018 issue until October 31st!
Cover letters should include your name, contact information, and anything else you think may be relevant to know about you or your work(s). There is no length requirement for cover letters.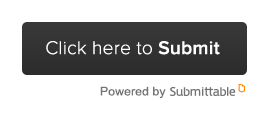 The Indiana Center for the Book is pleased to announce the 2017-2018 Letters About Literature Competition.
Letter Writing Contest supported by the Library of Congress: Letters About Literature is open to youth in grades 4-12. Students are asked to write a letter to an author in response to a book that changed how they perceive the world. Letters About Literature awards prizes on both the state and the national levels. State Winners win cash prizes and advance to the national level. A panel of national judges for the Center for the Book in the Library of Congress will select one Nation

al Winner per

competition level to receive a $1,000 cash award. New this year, National Honor Winners in each competition level will receive a $200 cash award. Deadlines, guidelines and more information are included on the Indiana Entry Form.
All Indiana semifinalists and finalists for both contests will be invited to the Indiana Youth Literary Day and Awards Ceremony sponsored by the James & Madeleine McMullan Family Foundation on
Apri

l 2

8, 2018
. Participants will have the opportunity to engage in creative writing workshops presented by Indiana writers, and will be honored at a ceremony following the day's activities. All attendees will receive free books and are invited to an exclusive book-signing reception at the beautiful Indiana State Library in downtown Indianapolis following the ceremony. 
Please feel free to share this information with your school systems, your public librarians, teachers, homeschooling families, and anyone else who might have Indiana youth interested in participating in these inspirational competitions. For more information visit
http://www.in.gov/library/lal.htm
.
Upcoming workshops:  https://butlerartscenter.org/workshops
And here is the info link for our region (Central and Southern Indiana)
http://www.artandwriting.org/affiliate/IN002W/
2017 Submission window is September 13 - December 13
https://www.facebook.com/ScholasticArtWritingAwardsCentralSouthernIndiana
The Northwest Indiana Literary Journal is seeking submissions of short stories, flash fiction, poetry, humor, photography, and art. https://northwestindianaliteraryjournal.wordpress.com/submissions/
Submissions are now being accepted for "Celestial Musings: Poems Inspired by the Night Sky".
Submit up to three poems with a line limit of 32 lines each. The poems do not have to be entirely about the night sky, but the more the poems relate to the stars, constellations or the moon, the better the chance for publication. Previously published poems are acceptable. The proceeds from the book will go to the Charles W. Brown Planetarium at Ball State University, which offers free programs to the public and school groups. Complimentary copies will not be given to contributors since the proceeds will be going to the planetarium, but copies will be available for purchase at a very reasonable price. To submit, email submissions to: nightskypoems@yahoo.com .

The deadline for submissions is December 31, 2017 and publication will be by Spring 2018. www.facebook.com/poetrycontestsforacause

The Indianapolis Review is an online journal based in Indianapolis looking to publish fresh poetry and art. We have a focus on connecting and promoting the writers and artists of our region, but we also want to showcase poetry from all over the country and the world. We are interested in all aesthetics and voices, and only concerned with the art itself. We are assembling our current issue, and we would be happy to receive your submission! Please see the guidelines under "Submissions" in the Menu. Visit us at https://theindianapolisreview.com/.



The Matador Review
Alternative art and literature magazine The Matador Review is now accepting submissions for the Winter 2018, publication. We publish poetry, fiction, flash fiction, and creative non-fiction, inviting all unpublished literature written in the English language (and translations that are accompanied by the original text) as well as many forms of visual art. The call for submissions will end November 30.
Our purpose is to promote "alternative work" from both art and literature, and to encourage the new-wave of respect for online publications. In each issue, we offer a selection of work from both emerging and established artists, as well as exclusive interviews and book reviews from creators who are, above all else, provocative. For us, alternative is a way of voice and experience. It is the distinction from what is conventional, and it advocates for a progressive attitude. Submission information can be found at: www.matadorreview.com/submissions

Submissions can be sent to editors@matadorreview.com
Questions and concerns can be sent to contact@matadorreview.com
Facebook: https://www.facebook.com/matadorreview
Twitter: https://twitter.com/matadorreview
Submissions

Call for submissions
BRANCHES invites submission of essays, artwork, poetry, and photographs. Submissions must be written or created by Hoosiers or feature topics directly related to life in Indiana.  Send essays, artwork, and/or calendar items to the editor.  Branches has rolling monthly deadlines.
Go here for all the submission details:
http://www.branches.com/submissions/



Reading series titled Scripted http://thegeekypress.com/scripted/ - it is an opportunity for playwrights to showcase new work and to have it read by local actors. It's a monthly reading with a rolling deadline.


Scripted is a monthly reading series that takes place on Second Sunday from 3pm-5pm at New Day Craft in Indianapolis. Every month, we will feature a script written by a local playwright and read by local actors. The goal is to show the process of playwriting – what it takes to get from the page to the stage.
We are interested in featuring all genres of theatre – comedy, drama, musicals – we just have a few guidelines for submissions that have to be followed.
All submissions should be emailed to elise@thegeekypress.com.
SUBMISSION GUIDELINES
Submissions are accepted on a rolling basis.
Scripts must be submitted by the 1st of the month to be considered for that month's reading.
Scripts must be at least 30 minutes long.
No more than 8 actors per script (double-casting is fine, just indicate it clearly).
If there is music, the playwright must provide tracks to play or help find musicians. Otherwise, lyrics will just be read.
Precedence will be given to new work – unproduced, in development, or in the process of revision.
We organize the actors! If you have actors in mind, please include their contact information with your submission.
AUTHOR BIOS
Please include a 150-200 word bio with your submission. We will write a blog post every month about the upcoming reading, and we want to talk about you!
OTHER QUESTIONS
If this hasn't answered your questions, please email elise@thegeekypress.com
The biggest impediment to writing: making time. Need motivation? The Downtown Writers Hack (#WritersHack) is a group of Indianapolis writers who gather in local coffee shops and eateries for short bursts of awesomeness.
Our gatherings are sometimes as small as two people and sometimes as large as ten. We usually do some quick introductions, and then start writing. We keep talking to a minimum until there's about 10 or 15 minutes left. Then all bets are off.
Here's what is important for you to know: There are no requirements for attending. We aren't just looking for professionals (although some of us are). We aren't looking for people who can help us get published (although some of us might). This is just a group of people who want to carve out time to write without justifying why. This is a group of people who want to commune with other writers over words, coffee, beer, or food.





Go to https://fixional.co/write/
Fixional publishes new, original stories every week, so we are open for new submissions on a rolling basis. If you'd like to become a Fixional author, send us as many submissions as you'd like via Submittable. We mainly publish short fiction, but we'll also consider novels, novellas, poetry, and creative non-fiction for publication.

Every month, we award a $500 grand prize to our favorite submission and publish our next favorite 50 submissions. 

Questions? Contact us at contests@noisemedium.com. As we editors suffer from hyper-connectivity and crippling caffeine addictions, you'll hear from us promptly.




Entrophy Magazine
Where to Submit: October + November 2017

Email me at dennis@entropymag.org if you'd like your press/mag/opportunity included on the next Where to Submit list. If you're a writer, subscribe to and buy books from the venues you submit to. If you're a publisher, make submitting accessible and affordable to everyone. Thanks for being a part of this thing.



The Butler Bridge Program
Students grades 3-12 are invited to join us to strengthen and explore their writing skills during an afternoon of fun and adventure.
We are pleased to offer the Butler Bridge Program to students in grades 3–12. The program draws on Butler's remarkable resources to build a bridge between Butler and its community, as well as between students who aspire to higher education and the professors, professional writers, teachers, and college mentors who are eager to share what they know.

Our Vision: Butler Bridge programs combine learning, laughter, and compassion to inspire young writers and readers. The programs connect bright, young people with talented mentors and like-minded peers to nurture intellectual and artistic discovery.

This learning-rich community rejects a narrow version of education, in which, too often, assessment structures learning. We reach for a goal that is harder to define:  enhancing creativity, developing the imagination, finding our own voices. We help our students and campers be so engaged with the joys of the literary arts that they don't even notice how much they are learning.

If you have any additional questions about the Butler Bridge Program or its programs, please email the Bridge Program Coordinator, Mindy Dunn, at mdunn1@butler.edu.

Click here for more information.

For accessibility information or to request disability-related accommodations, please visit www.butler.edu/event-accommodations/.
speakyourstory.org
Creating a new female narrative one story at a time.
Every form of personal expression has a home at speakyourstory.org. SpeakYourStory passionately believes in a future where all women, from all walks of life, are empowered to say, "I exist and my stories matter." Our story sharing platform is designed to be inclusive, compassionate and safe. We will not edit your stories and we publish everything that we receive. We honor every woman's unique voice and encourage all forms of self-expression. Your story may be a song, a poem, an audio recording, video, a painting, written words, or a photograph. Literally, anything that speaks to your true self has a home here. Please share your pictures, paintings, poems, videos and writing HERE.  



Hip Mama magazine is looking for unique, creative, strong, edgy, alternative parenting stories for upcoming issues.
Check out the magazine here.

Send submissions to: hipsubmissions@gmail.com 


Poets & Writers: New Writing Contest Deadlines!
For information regarding writing contests and deadlines: Go Here
Save